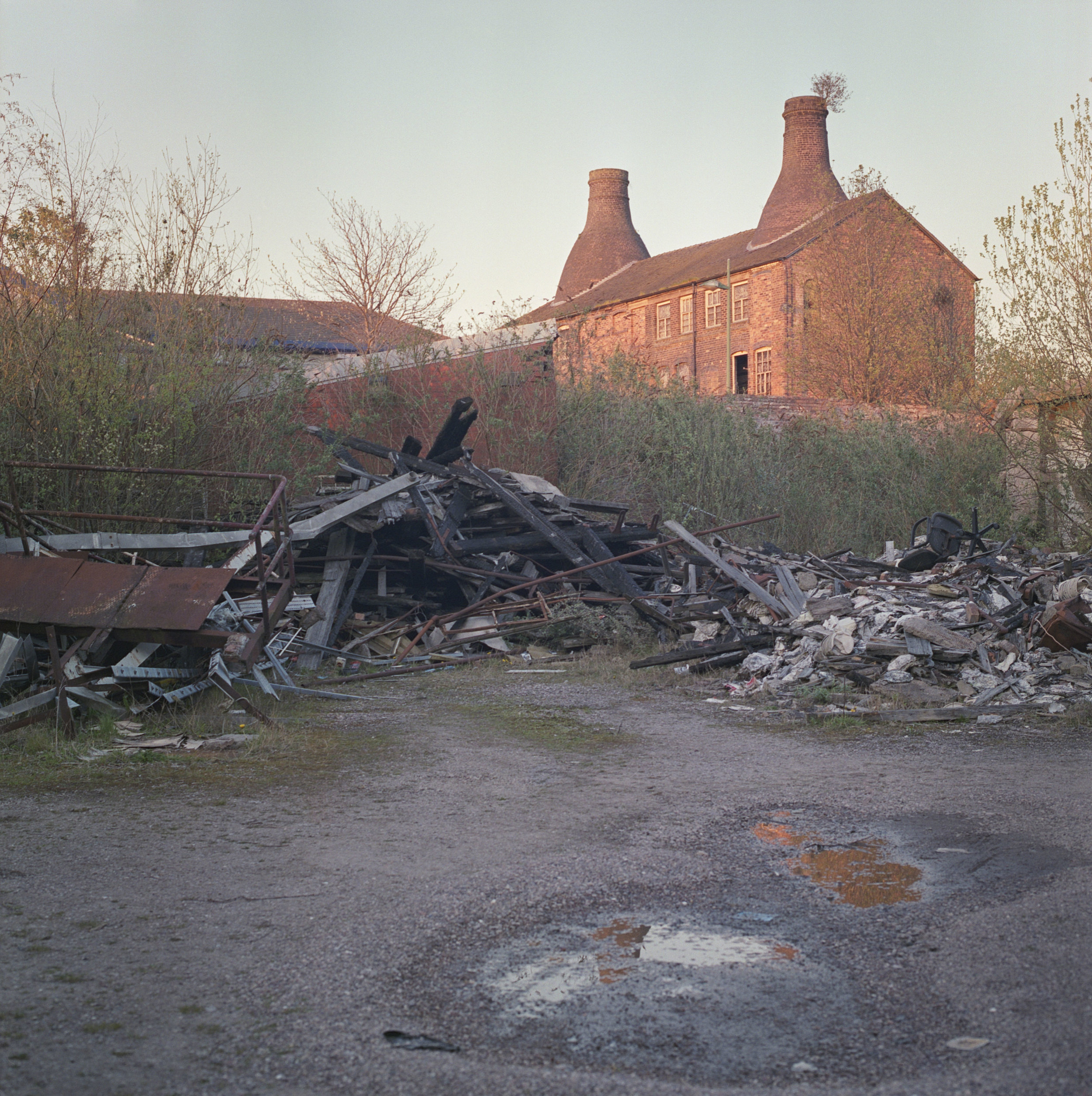 Gemini
Tunstall #1
Land Marks
Land Marks
The landscape is a constantly changing place, nature and human influence leave their mark in many ways. With this title I would like to explore some of the parts that are left behind. The marks that may be cherished as a sign that something important was there that should be marked.
The potteries industry is inextricably connected to an area that shaped many families and communities in an around Stoke on Trent. It was linked to generations of my family and this connection makes the industry's decline poignant to me.
I am trying with this series to put the remains of this industry into the context of today's landscape. It sits in the hearts and pasts of many families around the area but no longer as a means of work or identity. Decrease in demand and a move of the businesses operations to other countries has reduced the industrial sites to museums and craft centres. The kilns and industrial buildings often sit awkwardly in these towns as derelict sites and although the remaining kilns are listed as architecturally important they await attention, the swathes of land represent a past that has been left behind remaining as land marks..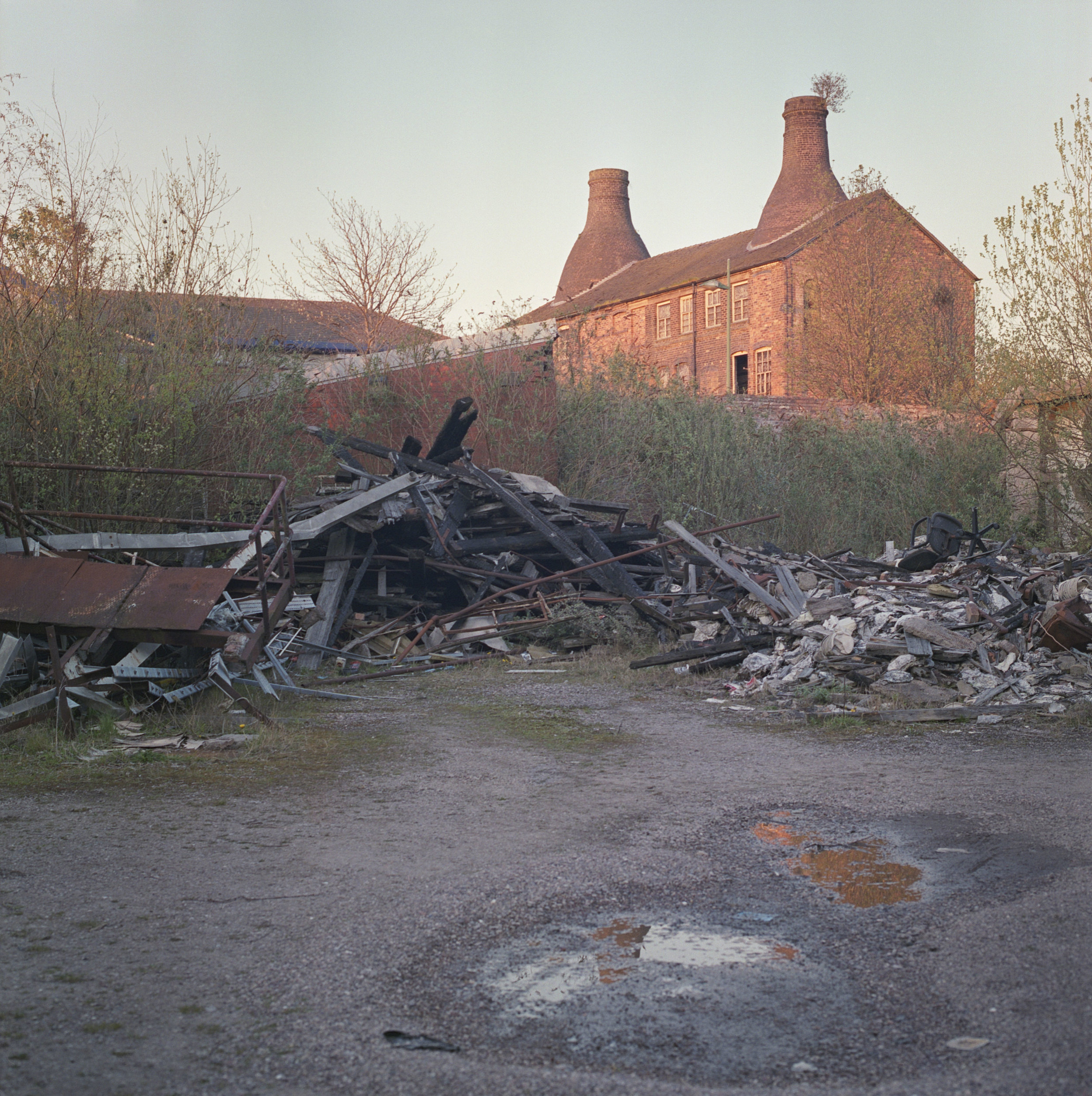 Anatomy of housing estates
Anatomy of housing estates.
Homes and housing estates form connections and associations in us all. The notion going home is almost always one that evokes warmth and belonging.
With this series I am hoping to frame the fringes or elements of these places that we are all accustomed to seeing but don't pay much attention to; maybe the cared for and un-appreciated or elements and relationships that go largely unnoticed. The aim is to try and find some common recognition and harmony in their forms and features.
Everyday abstractions
Everyday Abstractions..

The decision of where to make a photograph or what to photograph is complex. I find it fascinating. The process of searching for possibilities or harmony can be addictive.
I am looking for balance or relationships via the camera and trying to learn to work with what I see. When you find the right combinations or places and create order via the viewfinder it can feel magical.. I think of the result as an abstraction.
Nightscapes
Nightscapes..
This is the ongoing exercise of attempting to show how the transition from day to night dramatically affects atmosphere..
B sides, C sides
B sides, C sides..
Visits to the seaside have always been synonymous with photography, be it for holiday memories, sunset views or people relaxing and getting away from it. This is my take on them. I love how the separation of land and sky can be so marked and stark. It can enable things to be seen in isolation.